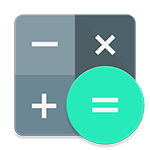 FREE California
Child Support
Calculator
Estimate your child support costs and payments.
$695 to $995 Divorce Lawyer Flat Legal Fee
$95 to Start & Pay As You Go

Are you ready to take the next step in your divorce?
FREE California Child Support Calculator    Disclaimer
This calculator has not been approved by the State of California and is for estimation purposes only.  We have thoroughly tested our calculator and believe it produces results consistent with the calculators that the courts use due to the use of the same mathematical formula, BUT,  there is no guarantee made regarding its accuracy. We do not advise you to rely solely on this program in calculating support and do accept any liability for your use of the program.
This calculator does not constitute legal advice and is limited to the estimation of spousal support (SS) and child support (CS) based on limited input. You should still consult a qualified attorney to obtain accurate legal advice regarding your specific child and/or spousal support rights and obligations. Only support calculations computed by certified software programs are admissible in court. This calculator is not certified or admissible for court use.
Our calculator uses the mathematical formulas found in the California Family Code and other Rules of Court and is current through the 2011 legislative session. The results of this program have been found to closely approximate results similar to officially approved programs.
Like all support calculators, the figures derived are only as accurate as the numbers input into the program. This calculator does not take into account all tax scenarios or consider all possible tax deductions. As such, our support calculations are not guaranteed. We make no warranty as to its accuracy or ability to match to other programs, either express or implied. In order to obtain as accurate of a support calculation as possible, you should consult a qualified family law attorney in your geographic area.
Where does this number come from?
Our free California child support calculator is based on the formula utilized by all courtrooms in California and is published in the family law statutes. The support figure that this calculator generates is commonly referred to as "guideline" and is typically what a courtroom will use to determine your monthly payment. A skilled attorney can argue to have this amount either raised or lowered depending on the situation.   The Law Offices of Don Glass will fight to get you the best results. If you have additional questions on support or believe your numbers may be inaccurate, please give us a call at (951) 501-3554 and (415) 223-1230 or START  NOW.
Learn more about Child Support
877.631.4644
Understanding California Child Support Guidelines
Knowing your rights or obligations regarding child support is extremely important before filing for divorce. Learning why support is offered, how long it will be paid, and exactly how much will need to be provided will help you be better prepared for what to expect.
What is Child Support?
California's public policy is that a parent's first and foremost responsibility is to support their child. It does not matter if you are a mother or a father, if you are in the middle of a divorce, or have never been married to the other parent. If you have traditionally stayed at home caring for your child or historically been the primary financial support in your former relationship, it doesn't matter. This obligation is mutual and important.
What is the Purpose of Child Support?
A mother and father's first and most important obligation is to support their child.
The child support obligation is mutual, based on ability and each parent's income and time with the child.
The child's best interest is the key.
California's child support guidelines are designed to reduce conflict and lessen litigation.
California law presumes the parent who has primary parenting time already contributes a significant part of his or her resources for the care and support of the child. This presumption, however, can be rebutted.
How Long Will I Pay or Receive Child Support?
The general rule is that child support will cease once they reach 18 years old AND have graduated from high school.
How Much Child Support Will be Ordered?
Child support in California is calculated using a complex algebraic formula under specific and uniform guidelines. Generally speaking, we look at two factors when determining child support: parents' incomes and timeshare. The purpose of having uniform state guidelines is to allow for uniformity in calculating child support. There are a number of approved software programs like DissoMaster, X-Spouse, and SupporTax that were designed to assist with computing child support.
Child Support Statutes
Family Code Section 4053: In implementing the statewide uniform guideline for child support, the courts shall adhere to the following principles:
(a) A parent's first and principal obligation is to support his or her minor children according to the parent's circumstances and station in life.
(b) Both parents are mutually responsible for the support of their children.
(c) The guideline takes into account each parent's actual income and level of responsibility for the children.
(d) Each parent should pay for the support of the children according to his or her ability.
(e) The guideline seeks to place the interests of children as the state's top priority.
(f) Children should share in the standard of living of both parents. Child support may therefore appropriately improve the standard of living of the custodial household to improve the lives of the children.
(g) Child support orders in cases in which both parents have high levels of responsibility for the children should reflect the increased costs of raising the children in two homes and should minimize significant disparities in the children's living standards in the two homes.
(h) The financial needs of the children should be met through private financial resources as much as possible.
(i) It is presumed that a parent having primary physical responsibility for the children contributes a significant portion of available resources for the support of the children.
(j) The guideline seeks to encourage fair and efficient settlements of conflicts between parents and seeks to minimize the need for litigation.
(k) The guideline is intended to be presumptively correct in all cases, and only under special circumstances should child support orders fall below the child support mandated by the guideline formula.
(l) Child support orders must ensure that children actually receive fair, timely, and sufficient support reflecting the state's high standard of living and high costs of raising children compared to other states.